Archbishop Coleman F. Carroll High School
College Preparatory School
Financial Aid
Eligibility:
The student must have and maintain a 2.5 grade point average.
The student must have and maintain a satisfactory disciplinary record.
All fees must be paid in full prior to applying for financial assistant.
Step Up For Students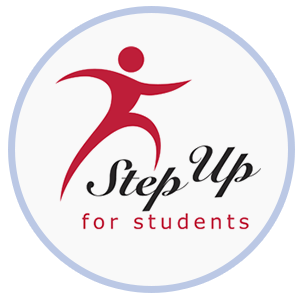 The Step Up for Students program offers an educational opportunity to low-income families by providing children with educational scholarships so they can attend a private or public school of their choice. Under this program disadvantaged students receive scholarships of up to $7,111 to attend an eligible private school that best fits their educational needs.
Scholarships are awarded to students with households that qualify per the program specifications and who successfully complete the application process (documenting eligibility) by the deadlines set by the program. The scholarships are made possible through the generous donations from Corporate Donors who receive tax credits for their donations. The Step Up for Students program awards scholarships for up to the maximum scholarship amount allowed by law of $7,111. Parental tuition payments are necessary when an eligible private school's tuition amount is more than $7,111.
The tuition at Archbishop Coleman Carroll High School exceeds the amount of these scholarship; therefore the parents are responsible for the additional charges. The difference is the sole responsibility of the household.
All households must remain current with their payments to the school for any fees owed by the household, not including the scholarship payments. Failure to pay, or make arrangements to pay, a balance owed may result in the school suspending or expelling your student. If the student is expelled they will no longer be eligible for the scholarship. The Step Up for Students program will not renew or transfer scholarships while money is owed to the school.
For more information of how to apply, please visit Step Up for Students website.
AAA Scholarships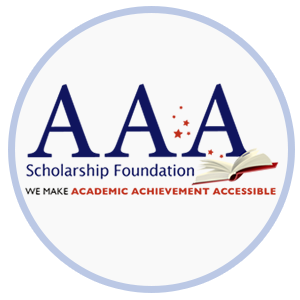 The typical AAA Scholarship student is an ethnic minority living with a struggling single parent/caregiver in a high crime community. The average household income of families accepted to receive scholarships is $51,474 for a family of four. Many children are either below grade level, failing at their previous school or both when they receive a scholarship. Parents, who find their children in these circumstances and care about their future, look for viable options. They seek an atmosphere that challenges their child to reverse inadequate learning and/or social patterns and the potential lifelong negative impact. They wish to change their child's learning environment, acquaintances, and the unfortunate predictable outcomes associated with school failure.
For more information or to learn how your corporation can participate in the program, visit www.AAAScholarships.orgor contact Kerri Vaughan at kerri@aaascholarships.org or 888 707-2465 ext. 730.
McKay Scholarship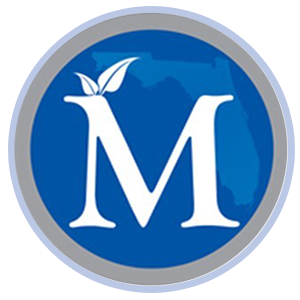 In order to be eligible for the McKay Scholarship Program, a student must apply for the program prior to withdrawing from public school. The student must also have an Individual Education Plan (IEP) with an initial evaluation and:
Have attended a Florida public school the year prior to applying;
Have been enrolled and reported for funding in a Florida public school during the October and February Florida Education Finance Program surveys (Grades K-12); or
Have been a pre-kindergarten student who was enrolled and reported for funding in a Florida public school during the preceding October and February Florida Education Finance Program surveys and was at least 4 years old; or
Have attended the Florida School for the Deaf and Blind during the preceding October and February student membership surveys (Grades K-12).
If your child does not meet these requirements but has an IEP and is a dependent child of a member of the United States Armed Forces who transfers to a school in Florida from out of state or from a foreign country pursuant to a parent's permanent change of station orders the child may be eligible for a McKay Scholarship.
Gardiner
The Gardiner Scholarship Program provides eligible students a scholarship that can be used to purchase approved services or products in order to design a customized educational program for the student. Scholarships can be used for specialized services such as speech or occupational therapy, instructional materials, tuition at an eligible private school, contributions to a college prepaid account and more. The program is directly administered by state-approved nonprofit scholarship funding organizations.
To be eligible to receive a scholarship a student must meet the following eligibility criteria:
Is a resident of this state;
Is eligible to enroll in kindergarten through grade 12 in a public school in this state or will be 3 or 4 years old before September 1;
Has a disability as defined below:

Autism spectrum disorder, cerebral palsy, Down syndrome, an intellectual disability, Phelan-MacDiarmid syndrome, Prayer-Willi syndrome, spina bifida, muscular dystrophy, Williams syndrome or a high-risk child as defined in s. 393.063(23)(a), Florida Statutes.

Is the subject of an IEP (individual educational plan) written in accordance with rules of the State Board of Education or has received a diagnosis of a disability as defined above from a physician who is licensed under chapter 458 or chapter 459 or a psychologist who is licensed in this state.
How do I apply for the Gardiner Scholarship Program?
The Scholarship Funding Organizations (SFO) listed below are approved to administer the Gardiner Scholarship Program. Contact the SFO for instructions and deadlines for applying for a scholarship.