Archie's World
Meet Archie, many know him as Carroll's loveable mascot.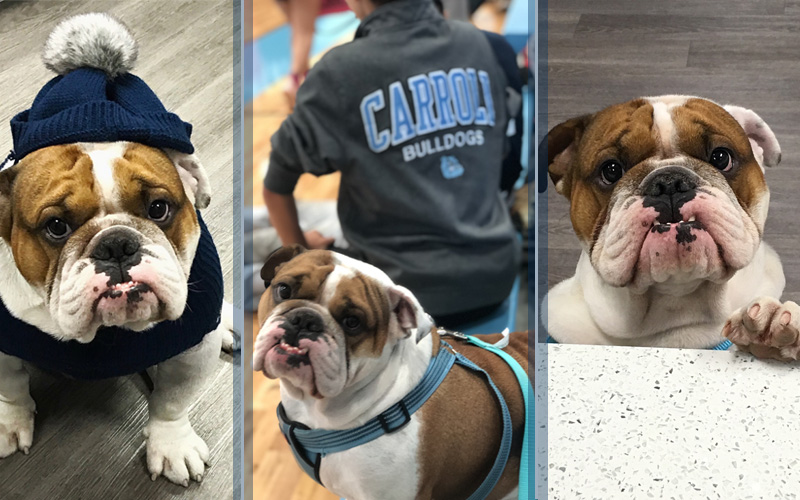 Archie is a symbol of the most positive things about Carroll.
Originally, the bulldog mascot adopted by the first graduating class of 2002.
Bulldogs were originally bred to hold on to a bear or a bull and not let go with his powerful jaws until the hunter arrived. Even with this power, bulldogs are kind but courageous, friendly but dignified; the bulldog face is the universal symbol of courage and tenacity.
Our students are taught that even in the face of powerful obstacles and seemingly impossible odds, we, like the Bulldog; know the power of our faith, gives us courage and tenacity. For all things are possible through Christ.